Dyno Spectrum & M-Engineering in South Africa!
Sherwin
Xcede is proud to announce that we have been appointed the sole dealer for Dyno Spectrum and M-Engineering in South Africa. Not sure what they do? Well they tune the fastest exotic cars in the world, with the current McLaren 1/4 mile world record and dyno power record being held by them. This record is currently at 8.7 seconds. They also have the record the quickest and fastest 570S and a few other models.
Here are typical gains on McLaren 570s with a tune from M-Engineering:

And these are the gains on a 600LT: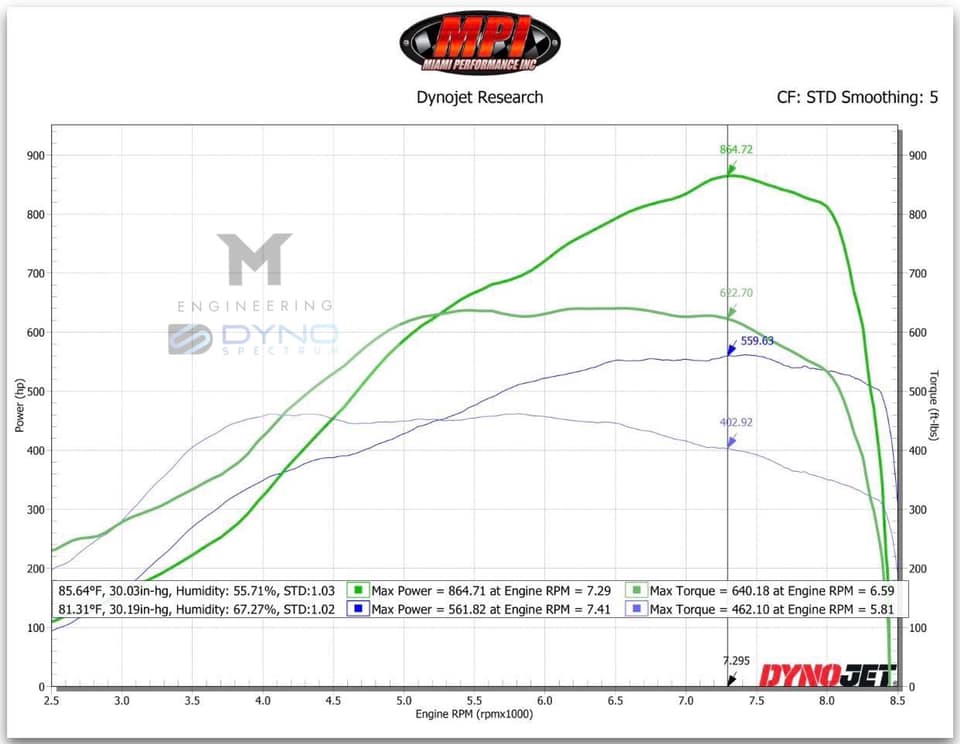 The following are features Only Available at M-Eng for McLaren:
Live Map Switching

Run multiple calibrations on the ECU that can be switched live depending on driving style or octane used with a quick flick of the cruise control stalk.​

M-Logger Diagnostic Tool w/ Dyno Mode

M-Logger is a live data acquisition device that utilizes RAM reads to allow us access to items the factory MDS diag tools can not. ​

Rolling Anti-Lag

Rolling ALS utilizes the cruise control stalk to mitigate turbo lag.  Hold cancel on the cruise control stalk, engage the throttle, build boost while not increasing speed, let the stalk go and hang on!
For all your exotic car tuning requirements, come to the team that run the fastest times on the planet.
@m_engineering_llc  @dyno_spectrum
#innovatorsnotimmitators #mclaren #570S #600LT #650S #675LT #720s #mapswitching #customfeatures #mclarentalk #rollingboost #rollingantilag  #dyno #exotictuning
🏎🏎🏎🏎🏎🏎🏎🏎🏎🏎🏎🏎🏎🏎🏎🏎🏎🏎🏎🏎🏎🏎🏎🏎🏎🏎🏎🏎🏎🏎🏎🏎🏎🏎🏎🏎🏎🏎🏎🏎🏎🏎🏎🏎🏎🏎🏎🏎🏎🏎🏎🏎🏎🏎🏎🏎🏎🏎🏎🏎🏎
Contact The 357 (0104423322) in Sandton, XFlow (0117916037) in Randburg, PowerPipes in JHB (0721358551), SUV Performance (0814650030) in the Vaal, AutoKar (0716098196) in Durban, Sumeet (083 788 2010) in Cape Town, Shaun (083 519 5047) in Port Elizabeth & PM Tuning (060 504 7218) in Mpumalanga, Hylton (+64 27 503 8847) in New Zealand
🏁 🏁 🏁 🏁 🏁 🏁 🏁 🏁 🏁 🏁 🏁 🏁🏁 🏁 🏁 🏁 🏁 🏁 🏁 🏁 🏁 🏁 🏁 🏁 🏁 🏁🏁🏁 🏁 🏁 🏁 🏁 🏁 🏁 🏁 🏁 🏁 🏁 🏁 🏁 🏁🏁🏁 🏁 🏁 🏁 🏁 🏁